Sanjay Shanbhag dia berencana keliling dunia selama 7 tahun. Mengendari sebuah scooter, lalu bersepeda, naik gunung, camping di semua tempat di seluruh penjuru dunia. Scooter dipasang gandengan untuk sepeda, dan dimulai perjalanannya untuk keliling amerak Selatan bersama motornya.
Petualangannya paket hemat boo. Dia hanya boleh menghabiskan 10 dollar setiap hari. Sisanya menginap menghadap langit. Katanya, kamu tidak perlu kaya untuk keliling kemana saja. Target kedua ke Asia, dilanjutkan ke Afrika sampai kembali naik ke Eropa.
Laporan Facebook Sanjay
Sanjay Shanbhag Bicycle ride to Alaska: Day 8 I'm in Houston, not Texas, but BC. The ride is still going strong. My body, especially my left knee (IT band?) are getting tired, but I guess this is expected doing 100 mile days on the bike I have. I got rained on last night, but the days have still amazingly been dry. I'm 2444kms (1527 miles) from Anchorage. The people here at the visitor's center just told me about a guy that got attacked by a grizzly bear just outside of town. I'm sure that little piece of knowledge will help me sleep a bit better at night. I am pretty scrawny right now, and my beard is pretty filthy, so hopefully that will keep some of them away.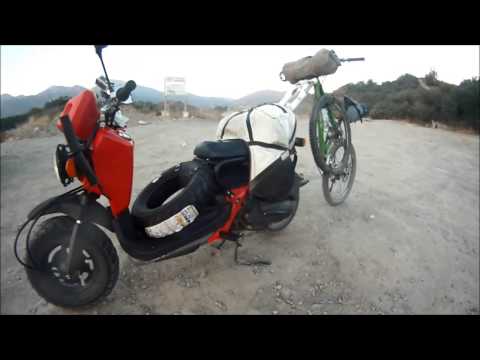 Dimana dia sekarang
+
share.findmespot.com/shared